The 2017 gates have been blown wide open with the season opener at LACR last weekend!  The 2nd installment of the 2017 season will be at Milestone MX Park in Riverside California on February 12, 2017!  This technical track is a hands down favorite in SoCal!  Get your saddle time in and your race face ready for some great racing and hot moto action with the Premier Vet MX Club … the Over The Hill Gang!
Saturday Feb 11, 2017
– Practice is from 8am to 4pm – Practice fee $30 or free with UnlimitedMX membership.
– Main, Vet tracks will be open for practice
– Quads & UTV's on Entry Level Track
Camping is $20 per night, $35 for two nights.
Sunday Feb 12, 2017
Gates open at 6:30am, $10 gate fee.
Signups @ 7am @ OTHG trailer
Chapel Service @ 8:00am – Provided by Moto Ministries
Practice 8:30am Per Race Director
Racing ASAP!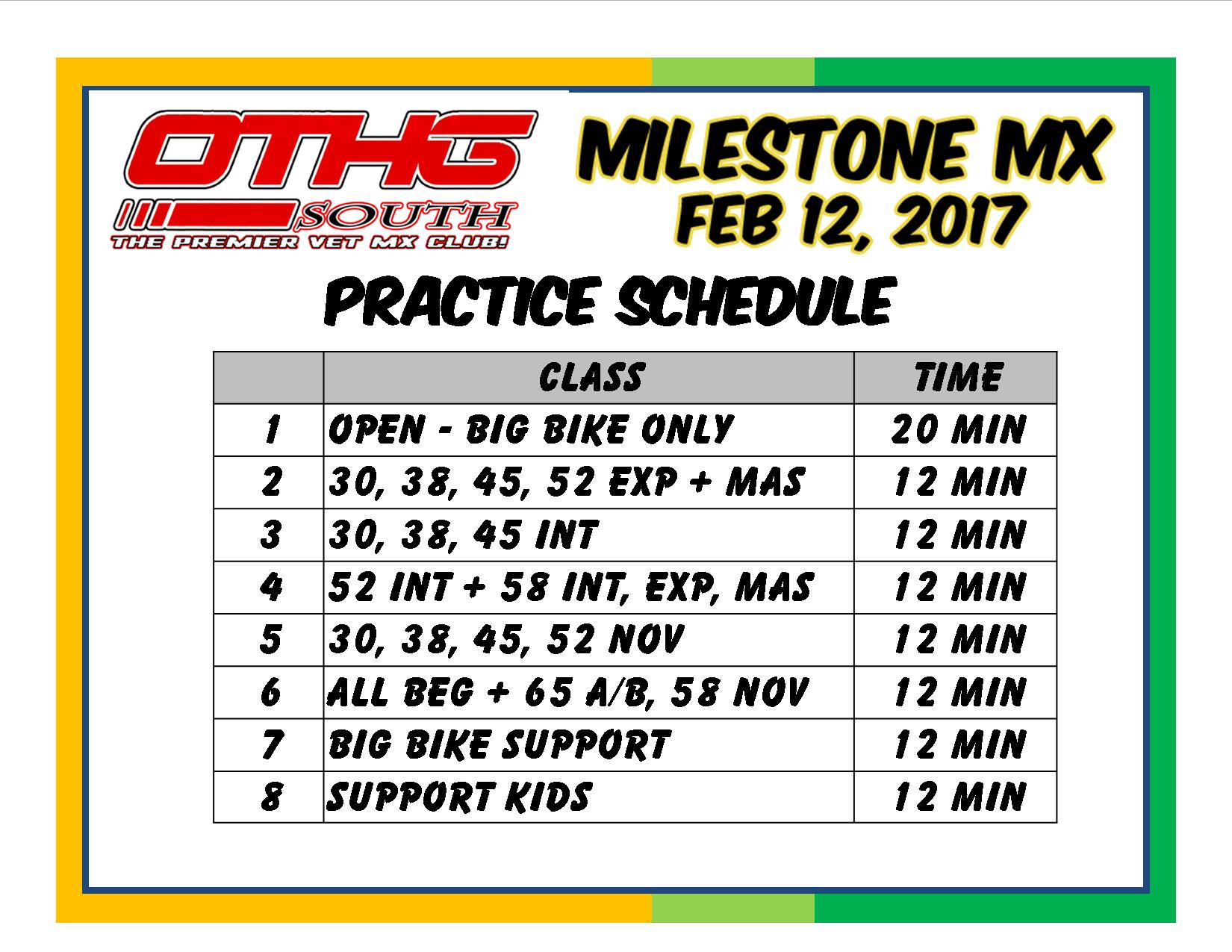 Click here to get Google map and directions to Milestone
Milestone Ranch MX Park, Inc.
12685 Holly Street
Riverside, California 92509
Phone: 951-686-GOMX (951-686-4669)