Results (fixed link) and Laptimes
Coming up on Feb 26, 2017 the Gang is heading out to Victorville CA to race at the newly opened 333MX!  We are excited to add another SoCal motocoss track to the club's inventory of unique and challenging locations to our membership!  Come join us as we proceed down the 2017 race program with new challenges and adventures … with the Premier Vet MX Club – The Over The Hill Gang!
Saturday – Feb 25, 2017
Gate open: 9am-10pm
Open Practice – 9am to 2pm – $25
Camping $20
Sunday – Feb 26, 2017
Gate open at 6:30- $10 Gate Fee
Signups start at 7am
Chapel service 8-8:15am – Provided by Moto MInistries
Practice 8:30am – Per Race Director's schedule
Racing starts right after practice!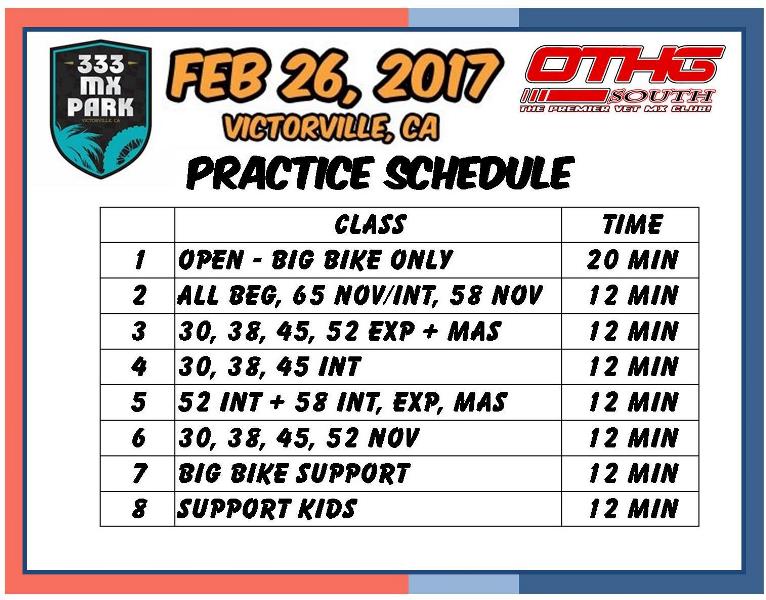 Phone: 949-310-7083
Web Site: 333 MX
Instagram: 333 MX
Google Map: