Coming up in March the Gang is headed to California City MX!  This mostly sand track has always been a club favorite with it's technical layout and great track prep! We're only four races into the 2017 season and there's already are new riders showing their bling on the track and in the points!  The Valley Chapter will be joining us too!  Come out and race your peers with the Premier Vet MX club, the Over The Hill Gang!
*** Daylight savings happens this weekend! ***
Saturday – March 11, 2017
Open Practice – 9am to 2pm
All Riders $30 ~ 50cc $20.00
Spectators FREE on practice days Riders must be at least 4 yrs old. No minors allowed without parent or legal guardian.
Check Cal City Calendar for specific daily hours.
Sunday – March 12, 2017
Gates open at 6:30am – $10 Gate Fee/5& Under Free
Signups start at 7am
Chapel service 8:00am-8:15am – Provided by Moto Ministries
Practice 8:30am – Per Race Director's schedule
Racing starts right after practice!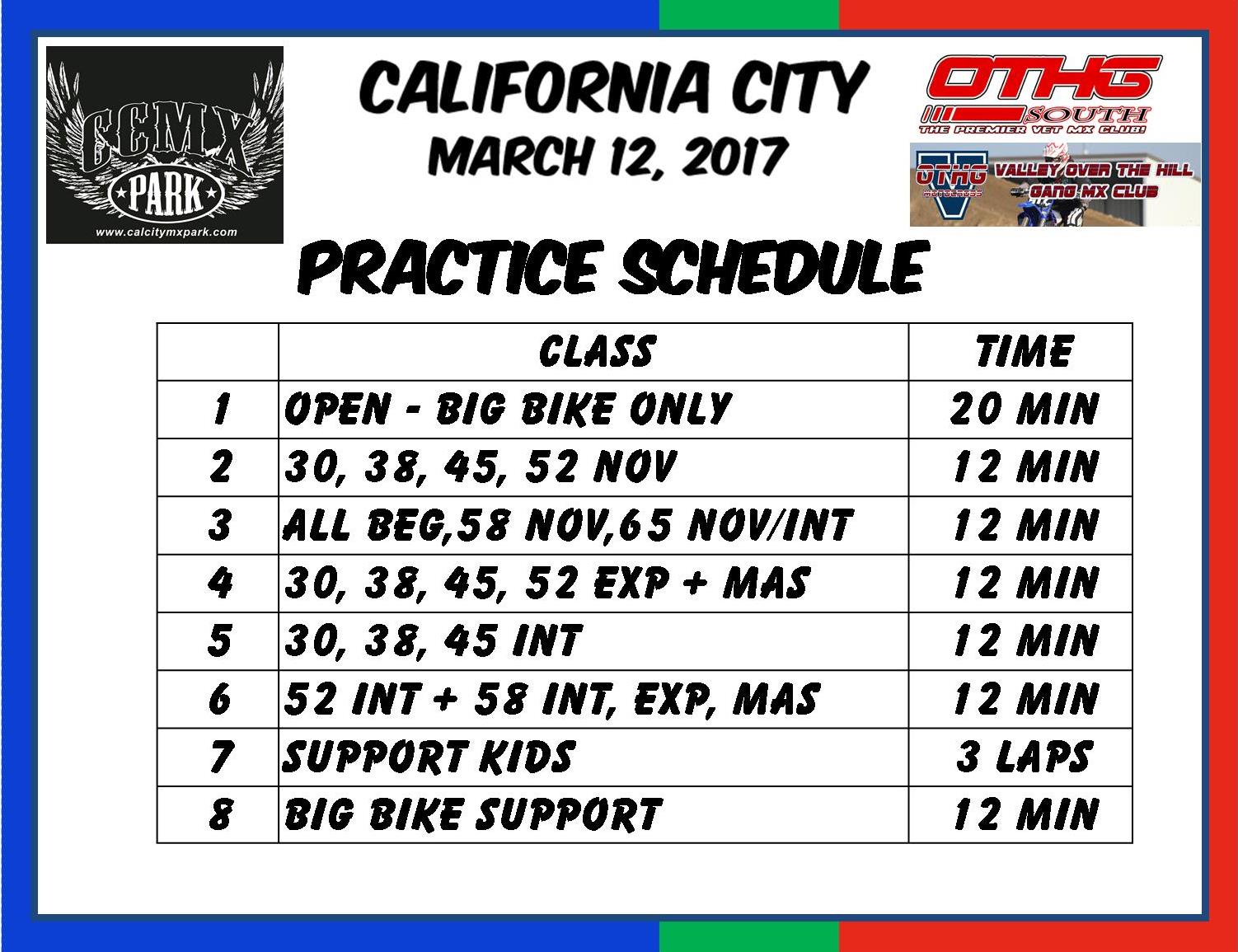 Cal City MX Park web site & Facebook
The track is located at:
24510 168th Street
California City, CA 93505
Tel (760) 977-9774
Email: info@calcitymxpark.com
There's off road riding available for those who have a green sticker or CA plated vehicle.  You will need to purchase a Cal City pass to ride the desert!  Check the Cal City web site for details!