The 2017 summer break will be over as the gang rolls into Milestone MX Park in Riverside CA! Come on out and race one of SoCal's favorite MX destinations! With a redesigned main track there will lots of great racing and bragging rights to go around.  OTHG has classes for all ages, skills and abilities and you don't have to be a member to race with us!  You can race your peers with the premier Vet MX Club … the Over The Hill Gang!
Saturday Aug 19, 2017
– Practice is from 8am to 4pm – Practice fee $30 or free with UnlimitedMX membership.
– Main, Vet tracks will be open for practice
– Quads & UTV's on Entry Level Track
– The Quarterly OTHG South Chapter Club Membership @ 2pm.  We'll have information about the upcoming South Chapter National in October as well as we'll begin the nomination process for 2018 board member positions!
Camping is $20 per night, $35 for two nights.
Sunday Aug 20, 2017
Gates open at 6:30am, $10 gate fee.
Signups @ 7am @ OTHG trailer
Chapel Service @ 7:30am – Provided by Moto Ministries
Practice 8:00am Per Race Director
Racing ASAP!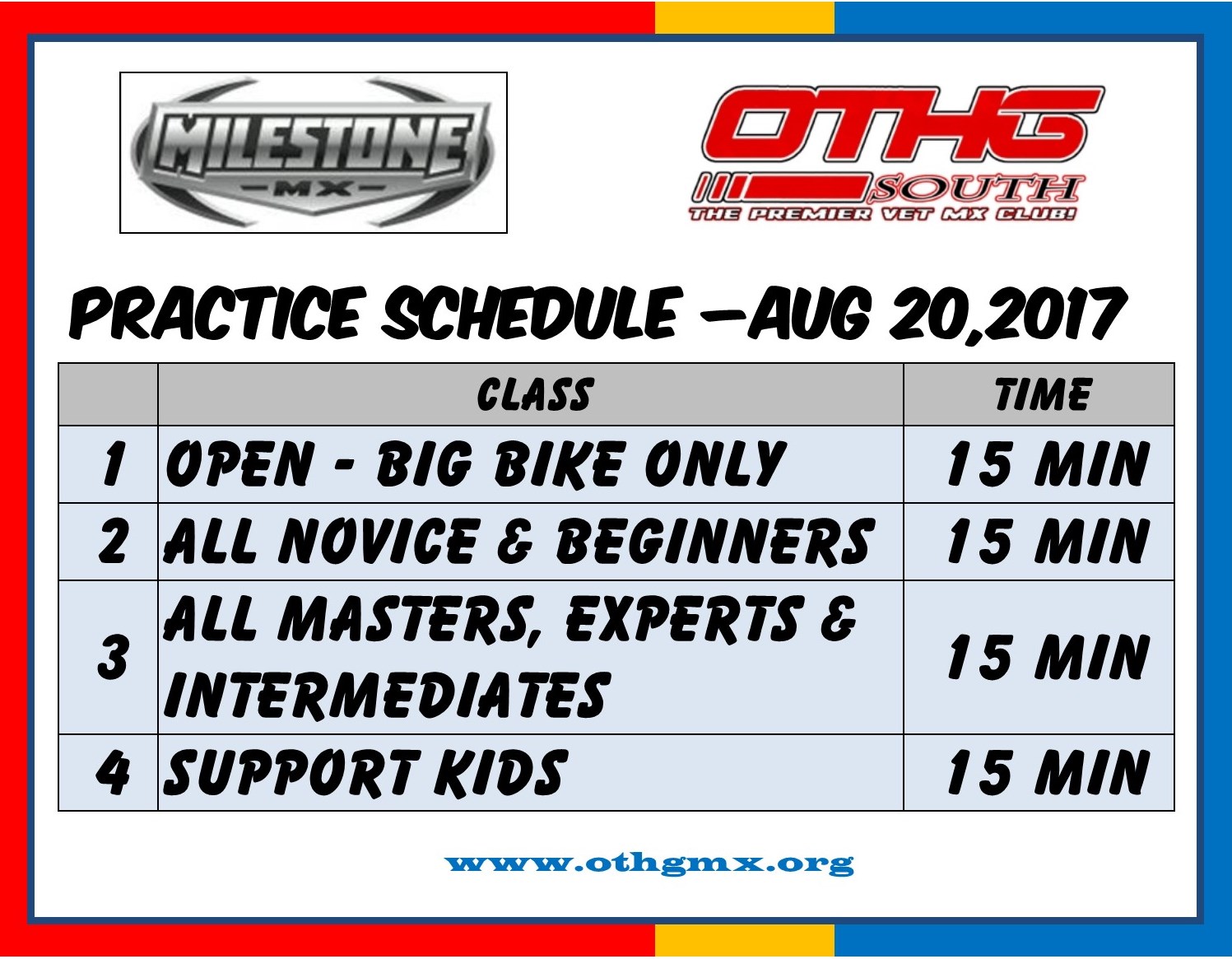 Click here to get Google map and directions to Milestone
Milestone Ranch MX Park, Inc.
12685 Holly Street
Riverside, California 92509
Phone: 951-686-GOMX (951-686-4669)